EVENT SCHEDULE
17 NOVEMBER 2019
7.00: REGISTRATION OPEN
7.30: EVENT BRIEFING
7:45: EVENT BEGINS
11.00: AWARDS CEREMONY COMMENCES
Potential Competitive Grade Events

1: Row 300m then overhead carry shuttles for scoring, Males 25kg, Females 20kg, Repeat every 2 mins.
2: 16 Deadlifts, One bar per team. Can swap out the deadlifter. After deadlifts complete - 2 People syncrhonised Burpees for score. Repeats every 2 mins.
3: 4x through the Rings - ring the bell at the end of the rings. Then: 2 People - Syncrhonised wall balls for score. Repeat every 2 mins.
4: Ropeclimb - Toe to bell at the top. 9 climbs to unlock the round. No Legs. Anyone can climb. Then: Farmer Carry Shuttles for score. Males :26kg Females: 20kg.
5: 50 Toe2Bar. 1 person at a time. Can swap. Then Bear Crawl shuttles for score.
6: 1 member deadhanging at all times. 2 members synchronised slam ball thrusters (M12kg/F10kg) thursters count for score. The person deadhanging can swap out at any time but they must wait for another to start before they drop otherwise the score resets.
We will have a social grade scale for all events including alternative movements where applicable.
Waiver - all participants will be required to sign a waiver before commencement of the event when they register.
Raised so far
$0.00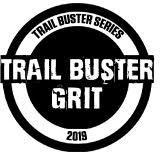 $0.00
LOCATION
ShedX - 16 Puhinui Road, Papatoetoe
HOW TO GET THERE:
Enter 16 Puhinui Road, Papatoetoe into your chosen navigational system.
CARPOOL:
Parking spaces are limited and we strongly recommend that you carpool.
EVENT BASE: 16 Puhinui Road, Papatoetoe
Parking spaces are limited. We will have parking signs on the day to follow at the end of the driveway.
HEALTH & SAFETY
Be aware that the fields may be heavy in places, slippery and exposed to the elements, take all precautions. Please give way to others going at a faster pace.

Teams are encouraged to carry a first aid kit suitable for the event. Prescription medication and pain medication will be your own responsibility. These cannot be issued by First Aid.

Be prepared for all weather conditions.

There are cool down periods between rounds, please bring something that can help keep you warm during this time.
GENERAL
All participants must be aged 18 or above unless approved by the organiser.

All participants must check the appropriate Acknowledgement, Waiver and Release Form during the registration process on the day (unless completed through online registration).

All participants must sign out of the event at the finish chute. This is for the safety of all participants.

If for any reason you have to leave the event urgently, you must notify the admin team.

If in the opinion of medical personnel, a participant is unable to continue for medical reasons, then the organisers reserve the right to withdraw them from the event.
OTHER
Postponement - in the event of a cancellation the event will be postponed. Participants will be notified post-event, date of the postponed date.

Early shutdown - if the event is stopped after commencement, there will be no postponement date.

Refund - Thank you for your fees and donations. These will not be refunded in the event of a cancellation or early shutdown of the event for any reasons including Health and Safety of the participants, or the withdrawal of a participant/s.

Alcohol and Smoke-free event.

No trading is permitted.

Amplified music is prohibited. If needed, it should not unduly disturb neighbours.
IMPORTANT CONTACTS
Tracey Ryan, Event Director:
021 739 756
Steven Ryan, Event Manager:
027 578 2277